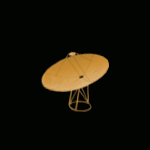 Miniature-Radar
A mini-radar used by scout units when situations start escalating. Miniature radars have a small battery that allows data transmission for a small amount of time. Its small size makes it almost impossible to detect.
Stats
Shields:
10

[
+10%
/

1

Shields / Turn ]
Armor:
10

Power Use
:
0
Combat Efficiency:
Sim 150
-
Offered visibility is only in same sector.
-
Self destructs after 20 turns.
-
Building is cloaked.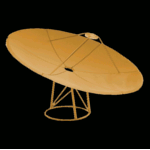 Radar
Hosting a stronger battery and transmitter than its miniature version, the radar is capable of transmitting more data for a longer period of time. Unfortunately, it is not as 'silent' as the smaller version.
Stats
Shields:
25

[
+10%
/

3

Shields / Turn ]
Armor:
15




Power Use

:

0




Combat Efficiency:

Int 300





-

Self destructs after 50 turns.



As to how they are dropped, maybe X vars on scout units or new mod or whatever